Contributing Photographer - James Phillips
---
"Florida's Mysterious Mangroves as seen through the lens of Nature Photographer James Phillips"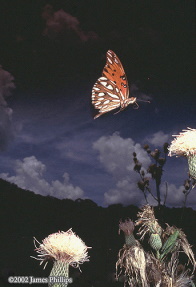 Flying Fritillary, Myakka. A gulf fritillary butterfly takes flight after sipping nectar from the head of a thistle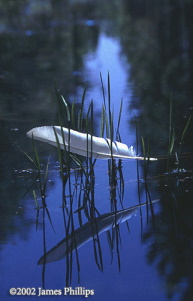 The feather of a wading bird, found in a ditch near Sarasota
.
James Phillips' color nature photographs have appeared in posters, books, magazines and calendars. During the 1980's he designed and built exhibits for Tampa's Museum of Science & Industry (MOSI), and studied photography in his spare time. In 1988 he became a freelance photojournalist, specializing in Florida nature and scenic stock images, winning numerous awards. He is currently at work on his first book of Florida nature photography.
Recent Work
Florida Wildlife Magazine - "Florida's Mysterious Mangroves"
Florida Wildlife Magazine - "Salt Barrens of Florida"
Collaboration on book entitled, "Florida's Fabulous Canoe and Kyack Trails Guide," published by WoPublications - released fall of 2002
Website: http://www.jamesphillipsphoto.com/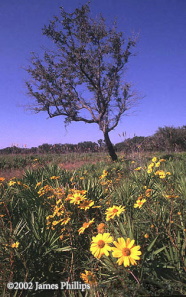 Lone tree and daisies, Myakka State Park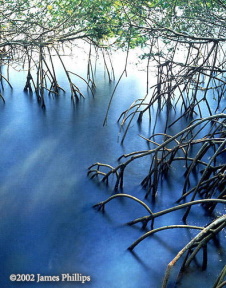 Red Mangrove Formation - Cockroach Bay, Florida.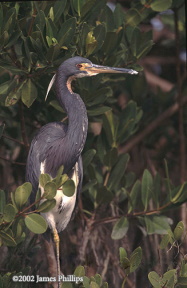 Tricolored Heron Roosting in Red Mangroves - Fort Desoto, Florida.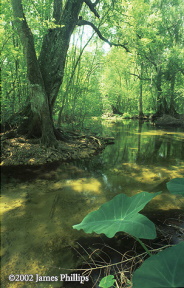 Secluded Bend of the Hillsborough River - near Tampa, Florida.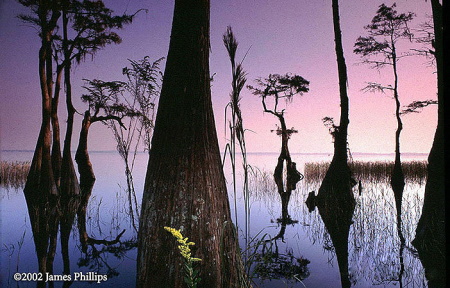 Cypress Swamp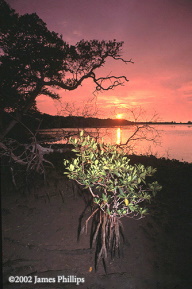 Young Red Mangrove in the Sun